Send Inquiry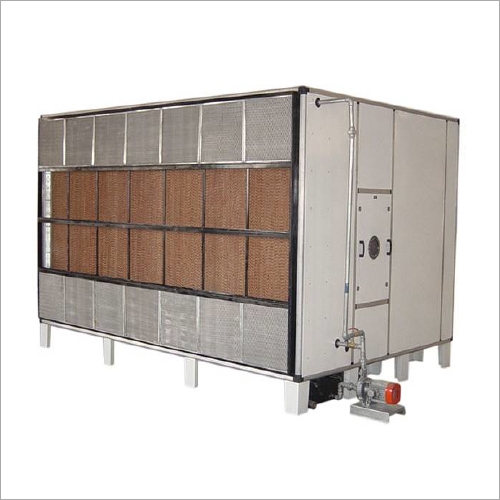 Air Washer
Air Washer works on the concept of evaporative air cooling where it takes air from outside, cools it by passing it through wet cellulose pad (paper fills) and supply it to the required points or area by the passage called duct.
Air Washer can be divided into two categories -
Our offered
Air Washer
is used with air quality control equipment and climatic control system for removing particles and maintaining temperature respectively. Customers prefer this washer in industries for heat dissipation as well as acoustic enclosure cooling. This washer adjusts humidity levels to clean up air through scrubbing methods. This washer is manufactured with the use of blowers, fans, motors and several other components by adroit professionals. Suitable for high heat generation areas, this washer eliminates dust, pollen toxic gases, bacteria and odors from the air. Equipped with a touch panel and digital display, this washer is reckoned for low noise generation and energy-efficient performance. Also, this
Air Washer
is perfectly coated to make it fit for outdoor installation.