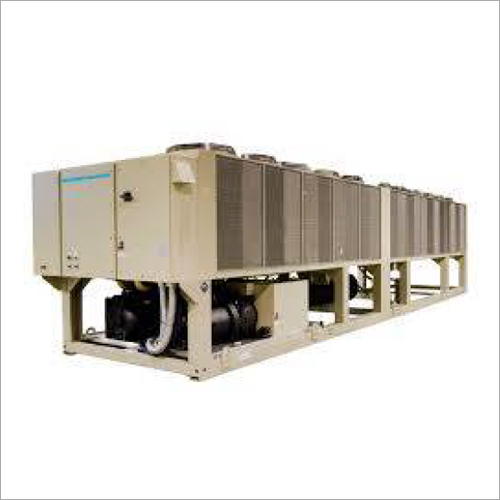 Product Description
We are engaged in manufacturing Chilling Machine specifically to meet the design configurations as detailed by the clients. Chillers are a machine which removes heat from a liquid by circulated it from a heat exchanger to a cooler system. It is highly essential to exhaust the waste heat to ambience or recover for heating process for greater efficiency by vapour compression or absorption refrigeration cycle.
Basic components of chilling machines include the following:
Compressor
Evaporator
Condenser
Expansion Valve
This Air Cooled Chiller uses refrigeration cycle for producing chilled water and antifreeze mixture. This system is fitted with an air-cooled condensing coil to reject a building heat to the ambient. Our provided system is perfectly suitable for air- conditioning and process cooling applications in commercial places. In this system, heat is transferred to the air after absorbing heat from the processed water. Accessible in the standard technical specification, this system requires extremely low maintenance. Also, the offered system does not need a cooling tower or water pump for comfort air-conditioning. This Air Cooled Chiller is manufactured using cooling coils, motors, air filters, condensers and several other quality checked components.


Get in touch with us